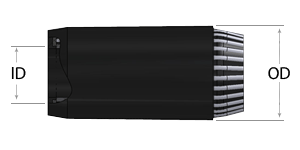 EW Swab Cups (Heavy Load, Steel Wire)
Have you had enough of low-quality swab cups that have caused more problems and delays than they've solved? Or are you tired of paying too much for swab cups that don't last long on the job? Then it's time to discover what high-quality EW swab cups from Global Elastomeric Products, Inc. can do for the performance, cost-effectiveness and safety of your operation.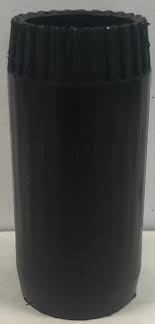 Flexible Steel Wire Swab Cups
Product Details and Uses
The EW swab cup is a heavy-duty wire swab cup. The proprietary, high abrasion/ high tear compound, molded over the flexible spring steel wire inserts, offers the ultimate combination for heavy loads — while maintaining the flexibility for medium and lighter loads.


Our EW Swab Cups are compatible substitutions for:
Royal Series
R Series
Type HD or HL Wire Cups
Type TUF
Type UF

Part No.
Type
WT/FT
Size
OD
ID
E8238EWSC97
EW - Wire / Heavy Load
4.6-4.7#
2 3/8"
1.97"
1.08"
E8278EWSC97
EW - Wire / Heavy Load
6.4 - 6.5#
2 7/8"
2.42"
1.34
E8350EWSC97
EW - Wire / Heavy Load
9.2#
3 1/2"
2.90"
1.34"
Casing Swab Cups

E8450EWSC18

4-1/2" Casing Wire Swab

 

4-1/2"

3.96"

2.43"

E8550EWSC18
5-1/2" Casing Wire Swab
 
5-1/2"
4.97"
2.43"
Dimensions are for reference only. Contact Global Elastomeric Products for details
For well over five decades, we've been successfully meeting the elastomeric product needs of oilfield and agricultural enterprises just like your own. In that time, we've developed a full line of swab cups to help keep rigs and workplaces safer, cleaner and more productive.


Manufacturing Options for EW Swab Cups
Different compounds are available. If you don't find what you need listed on our product pages, there's no need to worry — our in-house design and engineering team can custom-make what you're looking for.
In addition to our high-quality EW swab cups that are tear-resistant and able to handle loads ranging from light to heavy, we offer the following selection of American-made swab cup products:
EM swab cups: Providing outstanding lifting capacity and an extra-long product lifespan
ETA swab cups: Made with a triple array of load-bearing lips complete with corresponding support sections
EMV swab cups: Designed especially for light-duty applications and made from rubber with the option of steel or aluminum inserts
Single V swab cups: An all-rubber, light-load swab cup designed with a single lip and steel insert
Casing swab cups: A heavy-duty swab cup made to lift large loads at great depths


Global Elastomeric Products, Inc. for Excellent Products and Outstanding Service


Since 1963, we've been manufacturing high-quality, cost-effective standard and custom swab cup products. Furthermore, as an ISO 9001:2015-registered company, we always adhere to the most stringent quality control processes. That way, you can always count on our products to be delivered on time and without defects.
To learn more about our EW swab cups and receive a no-obligation quote, simply contact us today.