Other Types
Other Types of Packer Elements and Valve Seals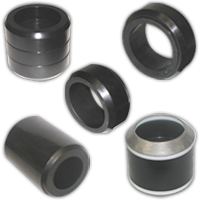 Amongst many types of products that we carry, the elastomeric piston seal, also known as the "Page-Style" seal has been manufactured at Global for years. You can find piston seals in hydraulic cylinder systems. A typical cylinder system contains grooves that enable the piston rings to form a tight seal against the cylinder bore, which prevents the leakage of hydraulic fluids.


Because of the wide range of sealing profiles and groove configurations in hydraulic equipment, it is necessary to choose the right elastomeric piston seals for your machinery and applications.
These piston ring seals come in a variety of sizes from 1-3/4" up to 3". We're sure to have the right product for your requirements. If you don't see it here, we can make it. Our design staff has the knowledge and experience necessary to help you get the product that you need.

Piston Seals From Global
Global Elastomeric Products has been providing reliable products to companies in the oilfield industry since 1963.
We're an American company based in Bakersfield, CA
that continues to remain at the forefront of oilfield industry product engineering and design. We offer a wide range of standard and custom products for well production and servicing.
Contact Global Today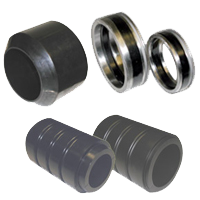 As an
ISO 9001:2015-registered
company, we adhere to the highest industry standards for quality and performance. As a privately held company that is large enough to meet any need yet small enough to do it quickly and effectively, we can provide a fast turnaround time for your project, regardless of size or scope. We also guarantee that our products are free of defects.
Discover the many benefits of piston seals from Global Elastomeric Products. Please feel free to give us a call or
contact us here
to learn more about piston seals. We'll also be happy to provide a no-obligation price quote for our piston seals and any of our products and services.