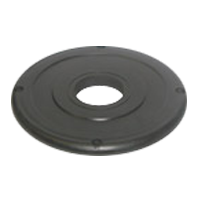 Pipe Wipers, Drill Pipe Wipers for Oilfield
Pipe Wipers
The oil industry relies on durable, specialized products that help teams maintain efficiency and productivity. Pipe wipers can help create cleaner working environments for oil rig personnel and the drilling equipment they rely on daily to get their projects done.
These products are available in a variety of rubber materials and sizes to suit your specific applications. We believe in providing our customers with high-quality pipe wipers that will benefit their oilfield operations and offer greater control.
Learn more about durable pipe wipers from Global Elastomeric Products, Inc., and how these simple yet effective tools can transform your operation.

| | |
| --- | --- |
| 9" Pipe Wiper Part# | Pipe Size |
| E79ESRL1250V | 1 1/4" |
| E79ESRL1500V | 1 1/2" |
| E79ESRL2375V | 2 3/8" |
| E79ESRL2875V | 2 7/8" |
| E79ESRL3500V | 3 1/2" |
Dimensions are for reference only. Contact Global Elastomeric Products for details
| | |
| --- | --- |
| Handlebar/Adaptor For 9" Pipe Wiper Part# | Pipe Size |
| Coming soon... | |
Dimensions are for reference only. Contact Global Elastomeric Products for details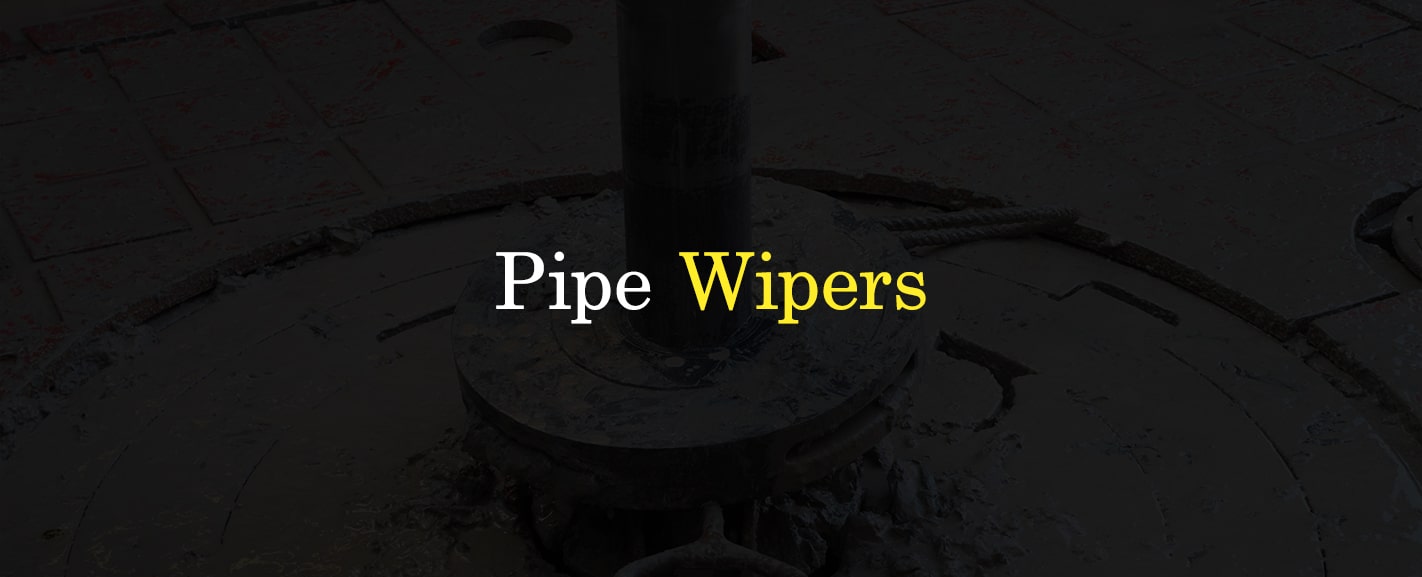 What Do Pipe Wipers Do?
Pipe wipers are round and feature a hole in the center. They closely resemble a weight plate that would go on a weightlifting barbell and are normally placed around the exterior of oilfield pipes and drill rods. Drill pipe wipers are manufactured to withstand even the harshest rigors of oilfield operations and are made from debris-resistant rubber compounds.
Pipe wipers can serve the following roles:
Removing fluids and debris from pipes
Helping cover the annulus between tubing and casing
Reducing fluid spillage on the rig floor
Preventing foreign objects from entering the wellbore
Adding support with a steel ring molded in place
Typical applications of pipe wipers include:
Drilling rigs
Workover rigs
Swabbing units
Value to the Oil Industry
The primary purpose of single-pipe wipers is to help eliminate dirt, mud and other debris, which makes the pipe safer and easier to handle while keeping the oil rig floor clean.
Pipe wipers are extremely valuable to those working in the oil industry. Explore the following benefits of utilizing these tools:
Creating better working environments: Pipe wipers make it possible for operators to work comfortably. They can increase production efficiency by streamlining the cleaning process and making pipes easier to handle.
Deflecting drilling fluids: The oil industry is no stranger to drilling muds that contain various chemicals. Pipe wipers help push these fluids away from workers and their tools.
Maintaining more control of tools: By using pipe wipers, oil industry operators can enjoy working with cleaner tools and pipes, which offer greater control and less slippage.
Without pipe wipers, oil rig workers and their equipment are simply less efficient. You need a reliable wiper to ensure you can maintain effective operations.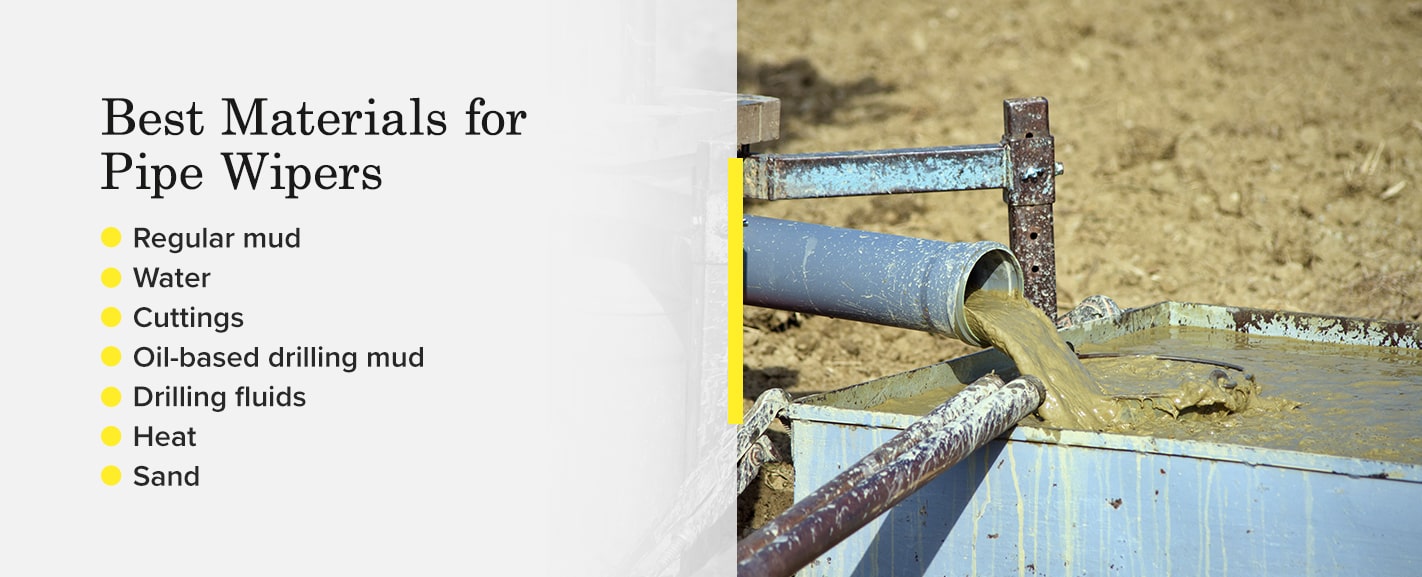 Best Materials for Pipe Wipers
At Global Elastomeric Products, Inc., we craft our pipe wipers out of rubber compounds that are durable and resistant to the following:
Regular mud
Water
Cuttings
Oil-based drilling mud
Drilling fluids
Heat
Sand
We offer a selection of rubber pipe wipers to help meet the needs of our customers, no matter the size and scope of their project. Our products are available in several different compounds and durometers to suit your specific pipeline fittings. With over 50 years of experience supplying the oilfield industry with rubber molding products, we understand the need for reliable wipers and quick production times.
We strictly employ the use of high-quality pipe wiper rubber in our manufacturing process to ensure reliable, long-term performance in even the most demanding work environments. The bottom line is that when your performance is tied to your equipment's safe and proper operation, you want Global Elastomeric Products, Inc. to supply your pipe wiper, elastomeric rubber and industrial oil product needs.
Types of Pipe Wipers
Drill pipe wipers are available in a few different types. The following are two of the most popular kinds of wipers regularly used in the oilfield industry:
Flat pipe wipers: Flat options are also referred to as Type F and Jamel pipe wipers. These products utilize a single blade to wipe away mud and drilling fluids.
Dual split wipers/dual split pipe wipers: Dual split options are highly efficient and use two different wiping surfaces to remove drilling fluids.
Pipe wipers are available from Global Elastomeric Products, Inc. in a wide range of sizes, ranging from 6 inches to 20 inches. We understand the need for high-quality, abrasion-resistant wipers, and we want to help you find the right size for your casing, tubing and more.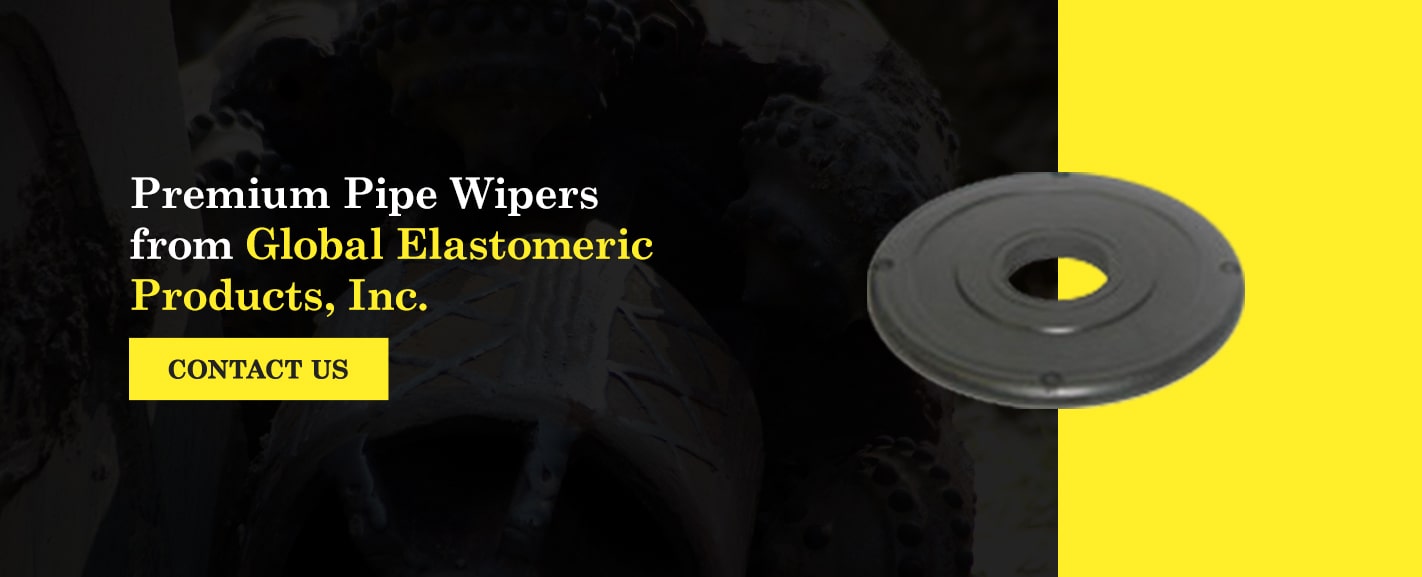 Premium Pipe Wipers from Global Elastomeric Products, Inc.
When you choose to order pipe wipers from us — from single solid wipers to split type wipers — you've got the full attention of our sales team, which has more than 100 years of combined "Oil Patch" experience. This means that along with defect-free products that are proudly made in the USA, you can also count on unparalleled customer support.
We know that any hold-ups in processing or delivery can adversely impact our customers' ability to do their jobs in a highly competitive industry. That's why we do everything in our power to provide reliable products and swift delivery on every order.
What's more, with the in-house Global Elastomeric Products, Inc. engineering and design capabilities, we can carry out any custom molding requests you might have. We're able to deliver quicker service, cost savings and highly-specialized elastomeric products to oilfield professionals, as well as our growing field of agricultural customers.
Interested in learning more about Global Elastomeric Products, Inc.? Contact us today!