Industrial Oilfield Packing Cup Products
Industrial Oil Products
In an industry as highly specialized as petroleum engineering, finding the right supplies for your production needs that also deliver quality performance can be a challenge. You also don't want to pay more than you should for essential items for your operation, such as industrial packer cups. At Global Elastomeric Products, our goal is to fulfill all your industrial oil products needs quickly, efficiently and affordably ... something we've been doing since we first opened our doors in 1963.

Customized Industrial Cup Packer Solutions
At Global Elastomeric Products, we take great pride in our vast inventory of cup packer industrial products like GW cups. However, we also recognize that each industrial, oilfield or agricultural operation faces its own set of unique challenges. Instead of employing a "one size fits all" business philosophy, we strive to provide customized products to meet a wide range of business needs.

As a privately held company, we're in a unique position to meet the needs of businesses of all sizes, while maintaining the highest quality of customer service. In addition to our standard product lines, our in-house engineering allows us to design and implement innovative packer cup product solutions for virtually any business.
No Customer or Project Is Too Small for Us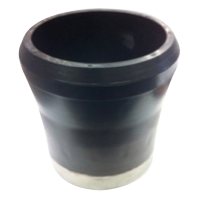 Unlike other oilfield products manufacturers, we value all of our customers, no matter how big or small. Whatever the size of your project, we pledge to provide the best customer service available in the industry today.
Our sales staff, featuring a combined total of more than 100 years of oilfield industry experience, offers the expertise to help you make informed product decisions, and we're here to assist you every step of the way. You'll never have to worry about the quality of any of our industrial oil products, as we guarantee that every item we manufacture will be free of defects when you receive it.
We also provide fast turnaround times for all of our industrial packer cup projects to meet the demands of your tight production schedules.
Contact us
to learn more about GW cups and our complete range of industrial packer cup products and services. We'll also be happy to provide a no-obligation price quote.