Casing
Casing Packer Cups
As an oilfield industry professional, you undoubtedly know the important role that casing packer cups play in the completion process when preparing an oil well for production. You also know that reliable casing packer cup units are essential to a successful operation. At Global Elastomeric Products, we take great pride in our ability to design, manufacture, and deliver the best cup packer casing products in the industry, a role we've been successfully fulfilling for decades.

The Only Oilfield Industry Resource You Need
We offer an extensive selection of oil cups, including casing packer cups in a wide range of sizes. We also offer styles of casing packer cup units featuring one to four cups. We design, manufacture, and distribute our own casing cup packer products, allowing us to deliver customized oil cups to meet the needs of the smallest to the largest companies quickly and efficiently. Through the years, we've developed a solid reputation for innovation in product design and engineering, keeping us on the cutting edge of oilfield industry technology.

Casing Packer Cup Units Built to Last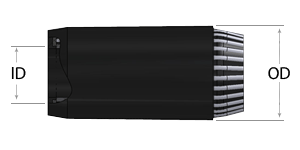 Our detailed quality assurance process ensures all our casing packer cups contain no manufacturing defects that can negatively impact reliability. From the design stage to the conclusion of the manufacturing process, our products undergo a rigorous inspection procedure so the casing packer cups you receive meet your performance expectations. It's this close attention to detail that our customers have come to appreciate and has made us a leader in the casing packer cup industry.

Over 50 Years of Dependable Service
For nearly 50 years, Global Elastomeric Products has been meeting the needs of the oilfield industry. Our strong customer-focused approach is what has sustained us and will continue to carry us forward into the future. We are committed to meeting your casing packer cups and all other oilfield product needs for many years to come.